N A M A S T E 
This week I am excited to share with you
CarpeDiemArtt Top 10 Approved Accent Chairs!
 I hope to inspire you with each of these designs to think out of the box.  God is awesome and has allowed our creative abilities to make such wonderful works.  I hope you enjoy loves.  
#1. LINEAGE CHAIR By: Kelly Wearstler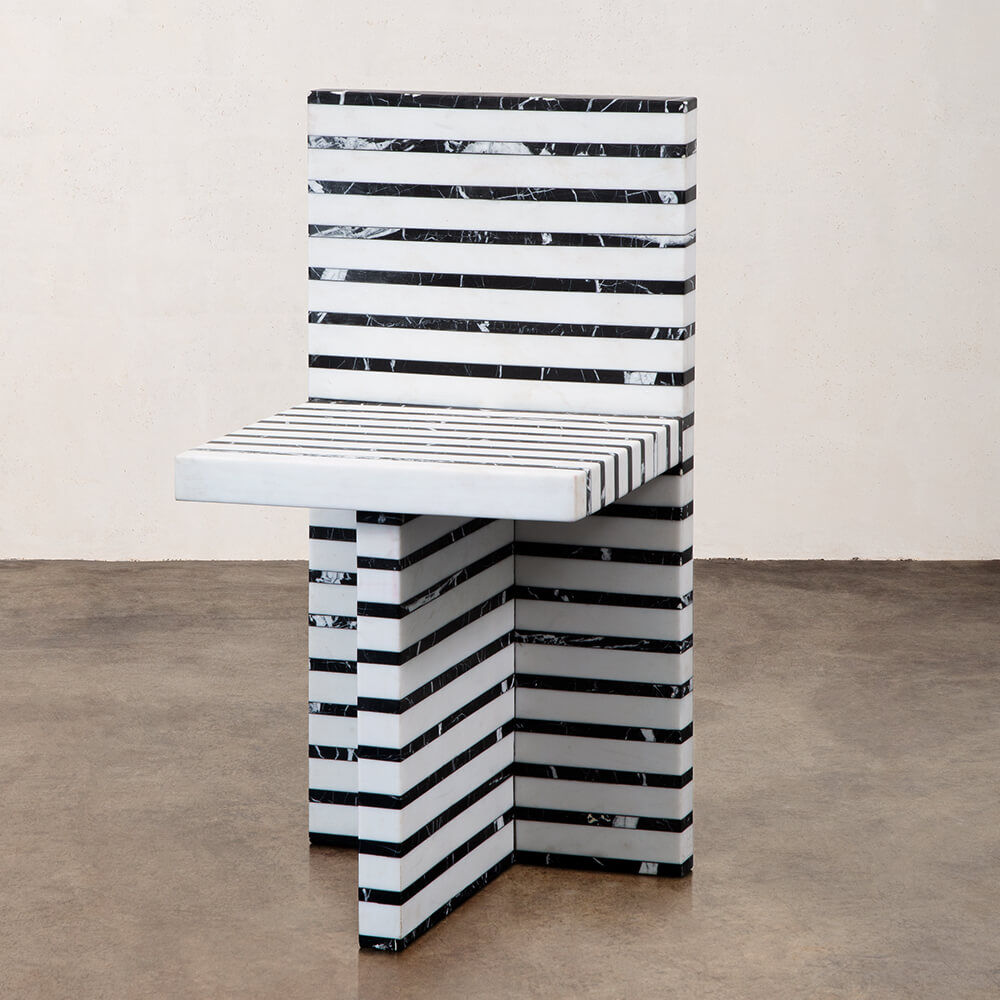 I adore this Marble Chair, from everything including the lines, shape, material, structure this chair is flawless to me!  I love all of Kelly Wearstler's Designs!  Created from alternating lines of 
egro Marquina and White Calacatta marble, priced at $6000, give me four, please! 
# 2. Marilyn Monore 
 This chair is a cute way to incorporate an old fashion icon that will never go out of style.   Sadly it is sold out, this product was available on Esty by 209 West. 
#3. Facial Fornasetti
This chair inspired by facial expressions is a great way to add a pop of dramatic expression into any space.  I love how the powerful use of the monochromatic shades!  
#4. Herkimer Lounge Chair
This bold eclectic design when used correctly is like a piece of art for a room.  What better way to create a focal point for a bland space!  
#5. PIPE By Sebastian Herkner
The staple use of black and white stripes accented with Driftwood Grey is a modern contemporary seat I would love to have in my home any day...say yes to stripes!  
#6. CALIA DRAPED CHAIR By Kelly Wearstler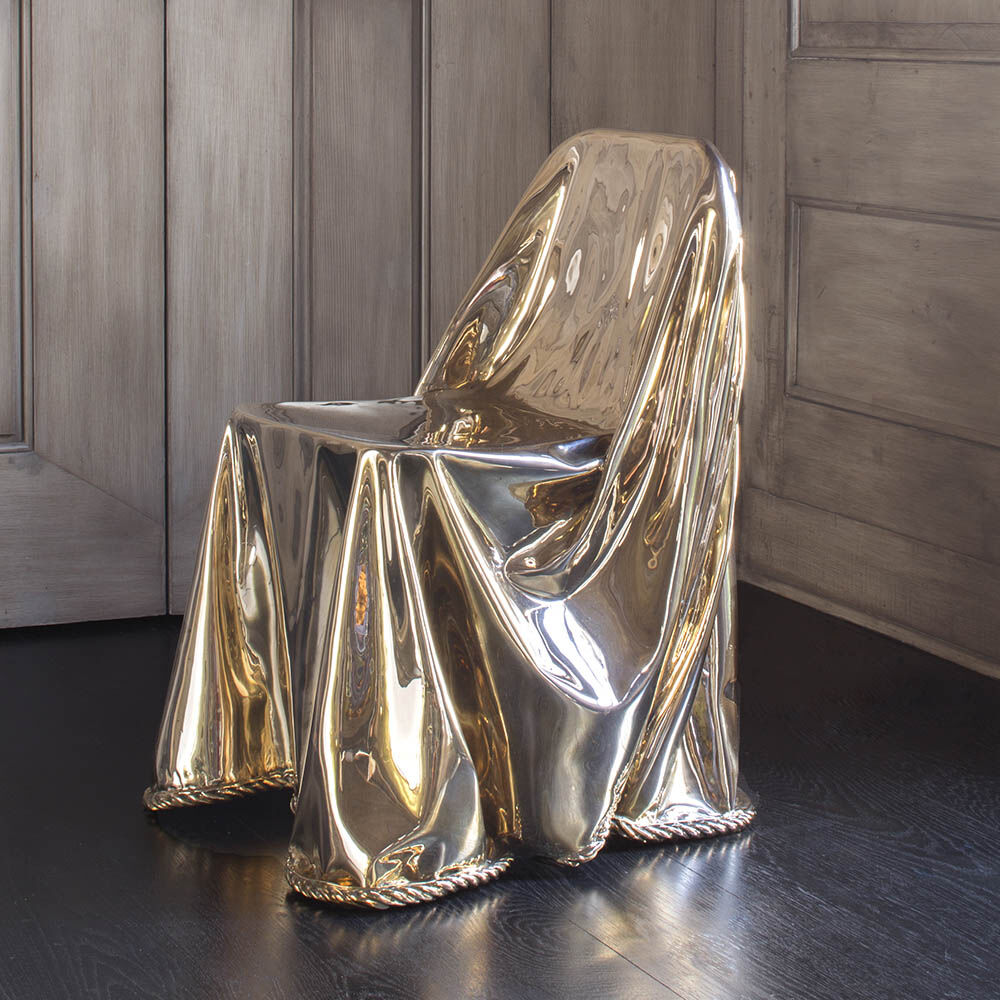 This chair is amazing I have never seen this concept!  This chair was created by a brass draped method and costs a mere $39,000!  One is all you need to get that eclectic fashion-forward interior styling in your space today!  
#7.  Vermer Pantone Cone Heart Chair for Plus Linje
I featured this chair a few weeks ago on my
Instagram
, this Heart Cone chair is available at 1Stdibs and comes in a multitude of colors.  Check it out and spread the love. 
#8. HAUSER ARM CHAIR By Kelly Wearstler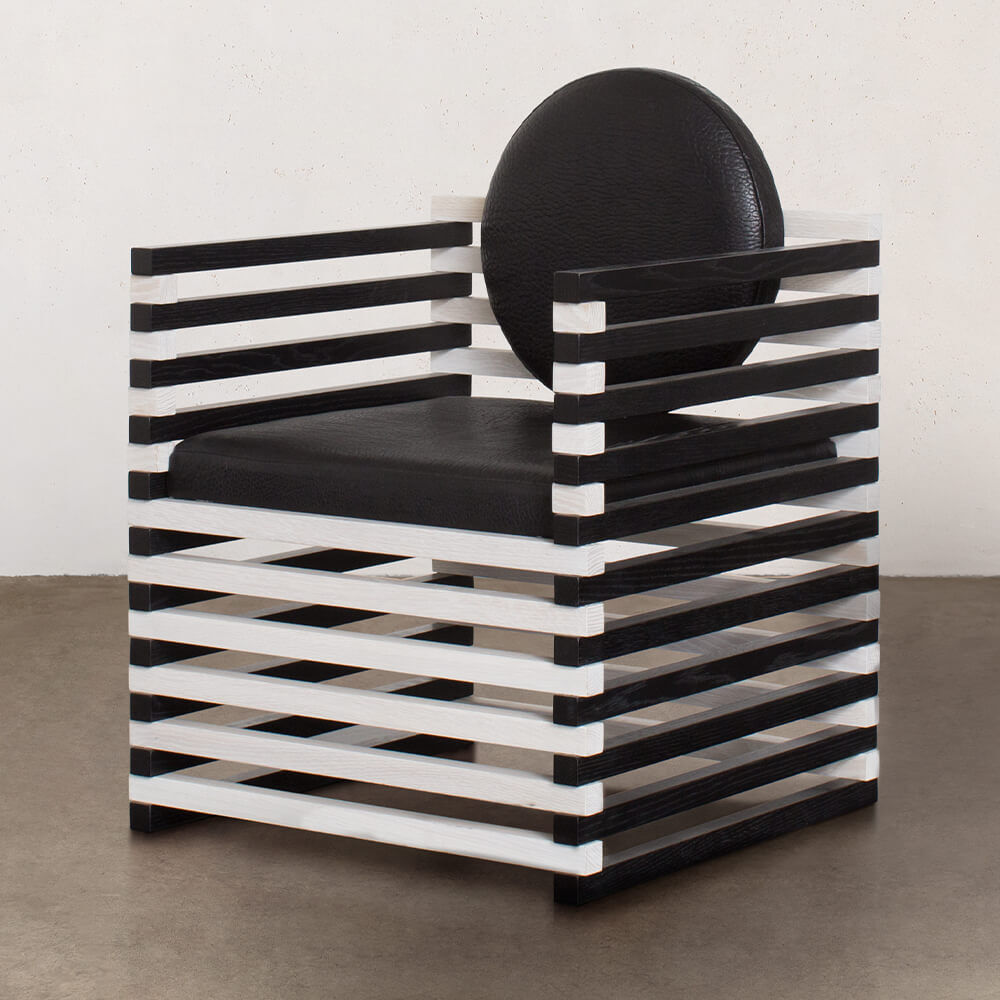 I know this has been my third feature by Kelly Wearstler but she is indeed awesome!  This Arm Chair constructed from solid
oak in alternating Bleached and Ebonzied finished.  No better way to add a bold statement to any space by simply adding this chair!  
#9.  BUBBLE SOFA - ROCHE BOBIS
This carefully constructed piece is comfortable, yet stylish!  I especially love this color as is can be matched nicely with monochromatic shades, and primary colors flawlessly!  
#10. ACRYLIC CHAIR - Zo-Loft Architecture
I love all things acrylic, this is the elevated version of the normal Ghost Chair!  I love the style and fusion of geometry used to create this beauty!  No more cheap looking Ikea Chairs, opt-in for this beauty today!