N A M A S T E
Welcome to February 2018 loves, an epic place for growth and development!    For those who know me, I love Gold and it will always be been King in my world, but I am now going to crown Copper as Queen. Lately one of my favorite color combinations is Copper x Black.  I love the way it brightens the room when the sun reflects on it.   Stay tuned loves as I elaborate more about my love for Copper and it's origin.
Fun Facts Copper Facts
 I  love science so here are a few things to know ...
 - High electrical conductivity, resistant to corrosion (won't rust)


- Copper is biostatic  (stops bacteria growth )


 - Very malleable, and high ductility (won't fuse under pressure, shaped easily)


 - Third most consumed metal (behind, iron and aluminum )


- Essential for LIVING electrical wiring, building, construction, plumbing, transportation     
 
CarpeDiemArtt Approved
-Copper Decor -
 I love copper it pairs well with naturalistic elements, and it's a great metal to compliment earth tones and almost every shade of greens!  Copper paired with plants, and brick is a great combination ideal for minimalistic living.


Shop: Nordstorm
CDA TIP:
Copper accents to instantly invite undertones of

blush pinks

, and warm

oranges

in the space.  Copper pairs well with natural elements, as well both warm & cool colors.  Be eclectic and try pairing it with your favorite shades today like blues, purples, greens!

CDA TIP:
Cooper wired accents like this lamp and chair, are perfect to add glam to any small space.   The traditional element of copper can be utilized in both traditional and modern spaces. 
CDA TIP:
You can turn anything almost anything into Metallic Copper with my favorite tin of Copper spraypaint by Rust-Oleum in the shade Copper.  
CDA TIPS:
If you already have copper pipes in your homes, why not utilize them and accessorize around them?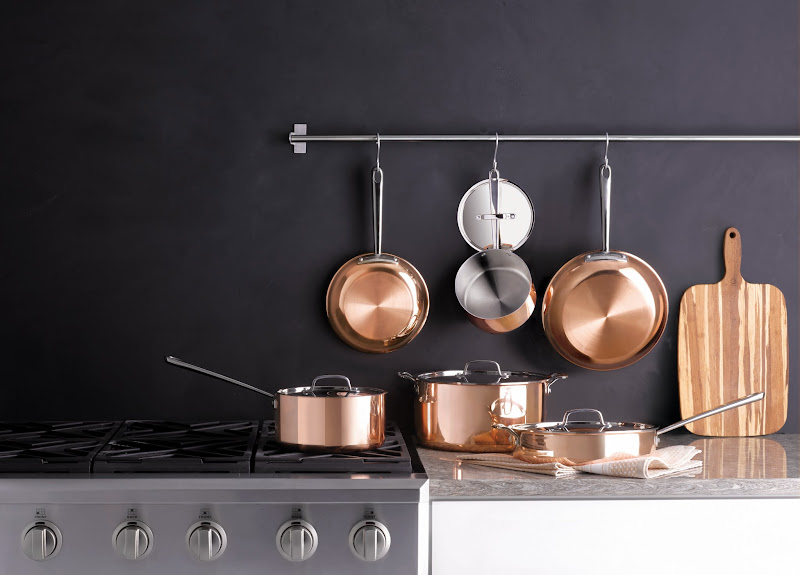 image:themarthablog

CDA TIP:  When looking to add a luxurious, elegant element to your space try to use copper accents!  Don't overkill your space with copper accessories to refrain from keeping it looking like your middle school design and technology room.  Simplicty is key!  
I hope you enjoyed this intro as these are just a few sample pieces I have chosen to show from my Copper Gang Series stay tuned from more decor items and tips.
"Seize the Day"
 - Dani