N A M A S T E 
Happy March my loves, and welcome to CarpeDiemArtt Interior Styling Blog!  This March as spring is approaching let's embrace it with love and care, planting seeds that will flourish into beautiful things!  I have recently fallen in love with all things copper!  I am in love with a vibrancy that the copper tones bring into space, check my previous blog post
Copper is Queen
about my love for copper!  Join me today as we dive into introducing copper into the Kitchen!    
CarpeDiemArtt Approved Decor
Having friends over for a drink?  This cute Bling Bar Kit Bundle is a cute and sophisticated way to mix drink with friends!! 
For all my coffee lovers give Starbucks a break!  Invest this Bodum Chambord Coffee maker.  Chambord is the original design of the classic French press coffee maker created in the 50s.  
This Hen Flatware copper inspired set has amazing details, and will add that delicate touch of style to any place wear set.  
This shiny Copper-Plated Canister set from Anthropology is a wonder storage method to conceal any of your favorite foods and also preserve their freshness!  
How eclectic are these Rediscovered Measuring Spoons from Anthropologie, i love the added pin attachment feature!  They are practical and affordable, great buy:) 
These Metrix Square Storage Copper Lid Containers are also a great way to add some copper and shine to your unique kitchen space.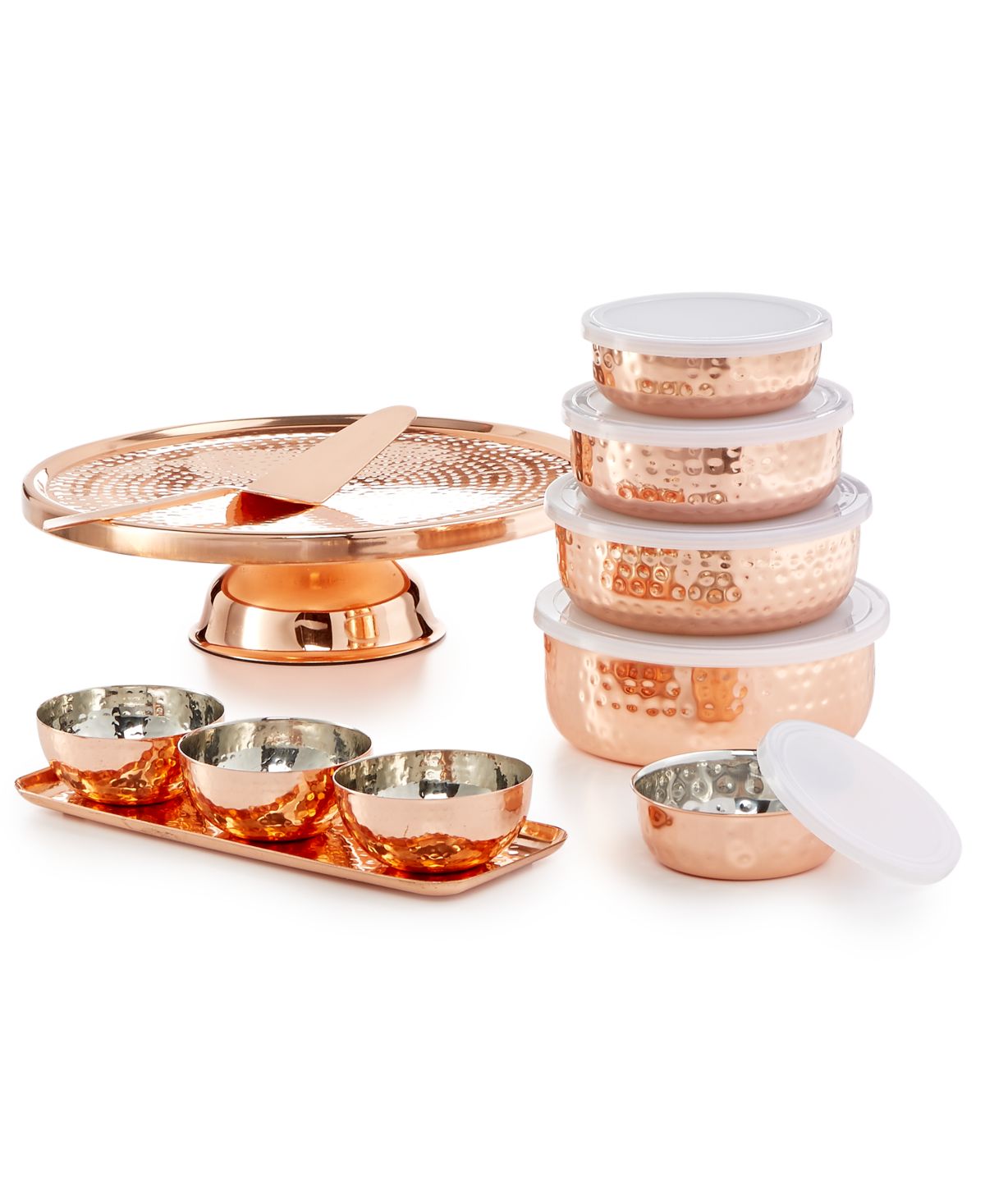 This Goldinger Copper Serve Wear Collection comes equipped with the essentials to help introduce that wonderful copper tone in the kitchen!  
Calling all my smoothie heads...If you love to blend your daily smoothie invest in a Vitamix to create the best smoothies you have ever tasted!  It comes in almost every color but this copper-toned one is a gem!  
Every chef needs a good pair or nights, both fashionable and functional!  This Hampton Forge Forte 13 piece knife set will not disappoint you! 
These copper stemless glasses are a cute copper addition great for his or her spaces!  Keeps warm drinks hot, and cold drinks cold!   
Just want a few copper accents, these appliances from Breville are adequately and uniquely presented adding the right touch of copper for that lovely kitchen space.  
Every kitchen needs storage space and these wonderful copper inspired fruit baskets make your dull fruit bowl take a back seat!  
Salt and Pepper Shakers never looked so good! 
What is a kitchen without pots and pans?  Macy's has this Belgique Copper Translucent Pot Set for an affordable price! 
Thanks love for taking the time to indulge in your love for copper !!
Seize the Day,
Dani